If you do not have an application called Remote Desktop Connection in your Applications folder and your Mac OS version is lower than Mac OS 10.6.6, then you can try downloading the Remote Desktop Connectino for Mac 2.1.2 below.  If your computer is running a later version of Mac OS (10.6.6 or higher), then you should use the instructions for downloading and installing the new Remote Desktop for Mac from the Apple Store.
Click on the below link to download the installer file for Remote Desktop Connection for Mac 2.1.2:
Download Remote Desktop Connection for Mac 2.1.2 (if prompted log on with your UCD computing account)
Once the download of the file named rdc_2.1.2.dmg is complete click on it to run it. This will extract the RDC Installer. Click on this file to start the installation.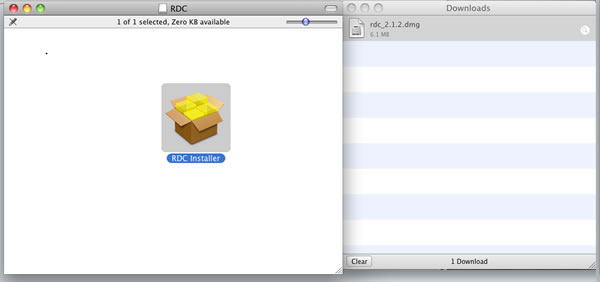 This will open the Microsoft RDC for Mac Installer. Click on Continue.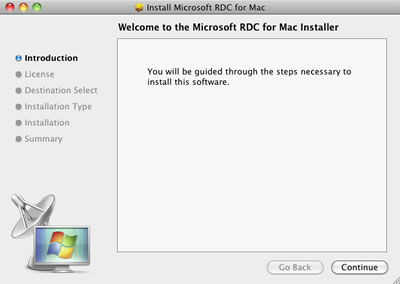 Click on Continue on the next screen and then when prompted click on Agree for the license agreement.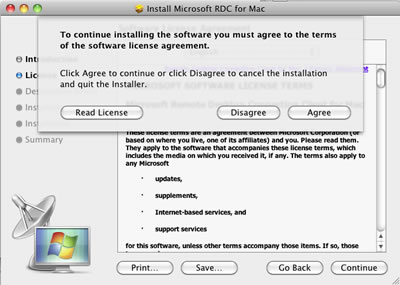 When prompted select the disk you want to install the software on and click on Continue.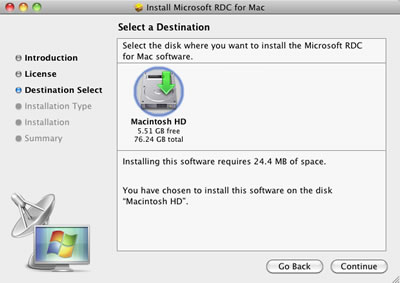 When prompted click on the Install button. You may be prompted to enter in your administrator user name and password (enter these in and click on OK to continue the installation).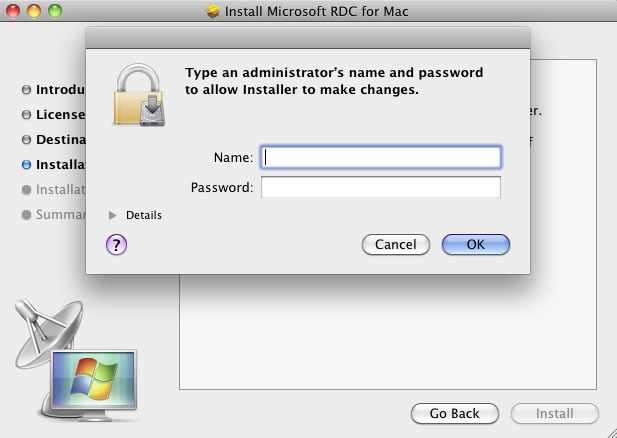 When the installation is complete the below will display and you can click on the Close button.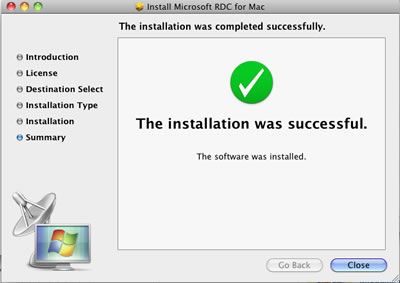 Now that Remote Desktop Connection for Mac is installed on your computer you can return to the instructions to connect to the CA&ES Remote Desktop Services server.