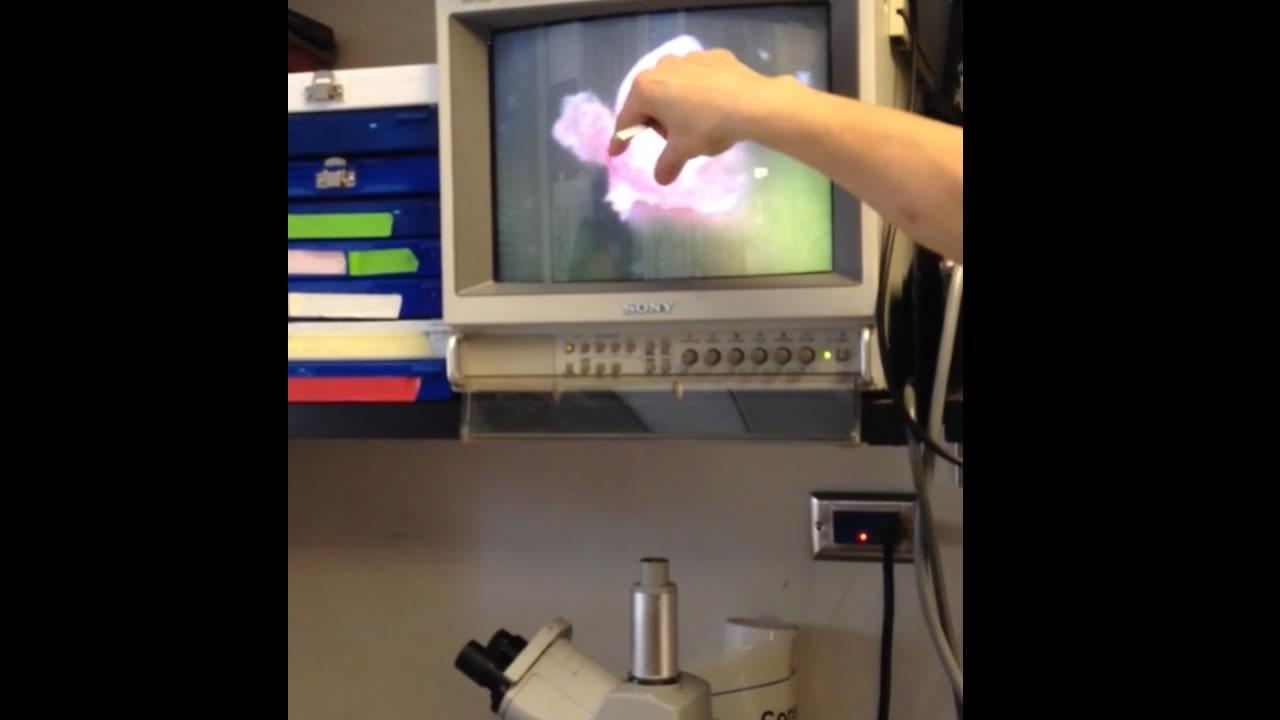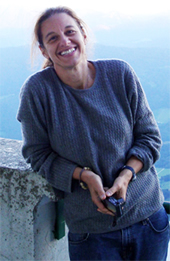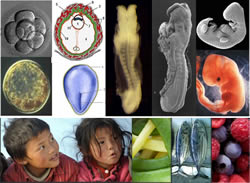 In Nutrition 114 (Nutrition and Development), Drs. Keen and Lanoue introduce fundamental concepts of embryology, developmental biology, and teratology as well as basic nutrition knowledge. Students learn the importance of nutrition during pregnancy and its effects on the development of the embryo, the fetus and the neonate, with a closer look at the embryonic period, a critical phase of development when insults can lead to major birth defects.
Students also acquire a basic understanding of the scientific method because the information provided to them is taken from experimental animal and human clinical studies.
"Since I've been teaching this class with Dr. Keen", says Dr. Lanoue, "I find that the class can be a challenge for many students, although they clearly enjoy the material we teach."
Dr. Lanoue continues, "We felt that providing students with the opportunity to visualize embryos at specific stages of development would provide them with a unique appreciation of the complexity of the developmental process, the tremendous rates of transformation in size, morphology and cellular identity that occur in utero, that can be derailed through select nutritional insults; and also improve their understanding of the scientific method used in research and in the data collection process."
To better facilitate learning, Drs. Keen and Lanoue created a Facebook group for the course to encourage students to communicate with each other and the instructors. Students responded enthusiastically, posting links to numerous articles and videos relevant to topics covered in lectures. It was a very interactive tool, and provided real time communication among students and instructors.  
"I was very pleased with the level of participation by the students on the Facebook group site," says Dr. Lanoue. "This resource provided students with an opportunity to ask and answer questions and to share resources and information with other students, which they did very actively, especially before exams!" The Nutrition 114 Facebook Group can be viewed online by Facebook users.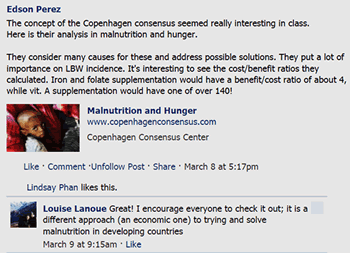 Dr. Louise Lanoue received an Undergraduate Instructional Improvement Program grant from the Center for Excellence in Teaching and Learning for imaging software that made it possible to incorporate microscope work in the Nutrition 114 class. Students had a unique opportunity to participate in workshops and observe Dr. Lanoue perform a rat embryo dissection at the stage of neural tube closure, and to look at motility proteins in embryonic neural crest cells.
Students described and analyzed their experience on the class Facebook page. Student Debbie Fetter added "I was really excited when we were given the opportunity to observe a rat embryo dissection, so I jumped at the chance to participate. Sitting in lecture and listening to teachers while looking at lecture slides is one thing, but the real learning takes place with hands-on experience." Other students posted videos of the dissection on YouTube and Facebook.
About using a Facebook Group for Nutrition 114, student Nancy Xuan He noted:
"I really like the way of using Facebook as an outside classroom. It provides a great opportunity for students to learn, communicate and exchange new ideas from a whole new perspective. Facebook changes how people communicate and allows students and professors to connect more frequently. We posted information related to lecture topics from various online sources -- YouTube, online journal, website, etc. Not all of these sources are correct and valid, but from here, we can discuss and use our knowledge from class to examine this information."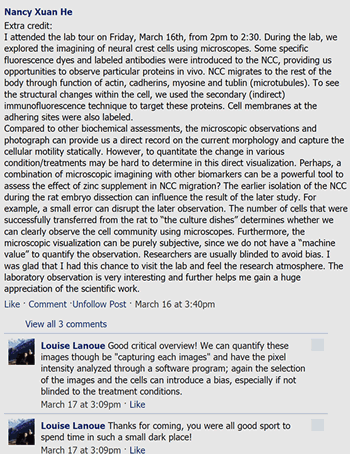 Contact for more information:
Carl L. Keen, Nutrition Department, (530) 752-6331, clkeen@ucdavis.edu
Louise L. Lanoue, Nutrition Department, (530) 752-3002, llanoue@ucdavis.edu
Category