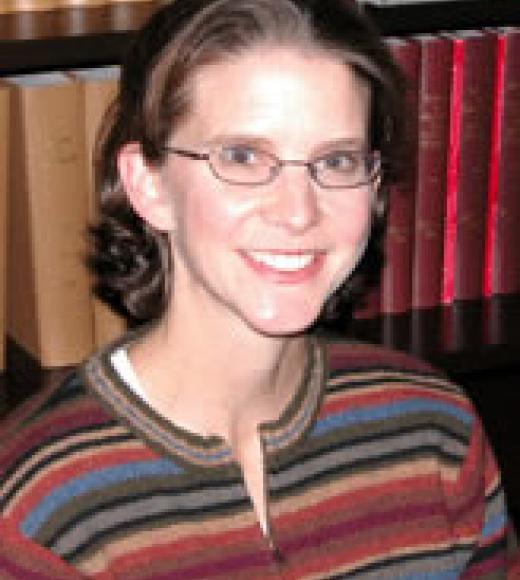 Position Title

Associate Adjunct Professor
Bio
Education
R.D., Registered Dietitian, American Dietetic Association
Ph.D., Nutrition, University of California, Berkeley
Research Interests
Dr. Fung is an Assistant Research Scientist at the Children's Hospital Oakland Research Institute (CHORI) and an Associate Adjunct Professor at the UC Davis Nutrition Department. She has advanced training in nutrition and a long-standing interest in the impact of nutrition on children with chronic disease.
The complexity of trace element metabolism and the paucity of information that is available for many of the essential trace minerals, particularly zinc, was an initial focus of Dr. Fung's research. She undertook the first prospective study of mineral metabolism recruiting women prior to conception and following them through weaning their infants. A landmark study, Dr. Fungs' findings have been cited numerous times in other publications by scientists in the field, and the results were also used to develop the new Dietary Reference Intakes for zinc during pregnancy and lactation (Institute of Medicine, 2001).
More recently, particular areas of concentration have included the assessment of energy expenditure, dietary intake, growth and body composition, bone density and trace mineral metabolism (zinc, iron, copper) in a variety of chronic pediatric disorders including cerebral palsy, cystic fibrosis, vitamin D deficiency rickets, sickle cell anemia and thalassemia. Her most recent NIH funded project is a placebo controlled clinical trial to test the effect of zinc supplementation on bone health in patients with thalassemia.
Dr. Fung was the Helen M. Shearer Endowed Term Professor of Nutrition at the University of Pennsylvania (1998-2000) and a Dannon Nutrition Leadership Institute recipient in 1999. She has published over 40 peer-reviewed articles and book chapters and is an Editor of the first textbook related to the assessment of pediatric bone health, Bone Densitometry in Growing Patients: Guidelines for Clinical Practice Humana Press, 2007.
Vogiatzi MG, Macklin EA, Trachtenberg FL, Fung EB, Cheung AM, Vichinski E, Olivieri N, Kirby M, Kwiatkowski JL,  Cunningham M, Holm I, Fleisher M, Grady RW, Peterson C, Giardina PJ. Differences in the Prevalence of Growth, Endocrine and Vitamin D abnormalities among the various Thalassemia Syndromes in North America. British Journal of Hematology, 2009, July 13 (Epub ahead of print). [PubMed]
Block G, Jensen CD, Dalvi TB, Norkus EP, Hudes ML, Crawford PB, Holland N, Fung E, Schumacher L, Harmatz. Vitamin C treatment reduces elevated C-reactive protein. Free Radical Biology & Medicine, 2009; 46(1) 70-7 [UI: 18952164]. [PubMed]
Block G, Jensen CD, Morow JD, Holland N, Norkus EP, Milne GL, Hudes M, Dalvi TB, Crawford PB, Fung EB, Schumacher L, Harmatz P. The effect of vitamins C and E on biomarkers of oxidative stress depends on baseline level. Free Radical Biology & Medicine 2008; 45:377-384 [UI: 18455517]. [PubMed]
Fung EB, Harmatz P, Milet M, Balasa V, Ballas S, Casella JF, Hilliard L, Kutlar A, McClain KL, Olivieri NF, Porter JB, Vichinsky EP. Disparity in the Management of Iron Overload between Transfused Patients with Sickle Cell Disease or Thalassemia. Transfusion. 2008;48:9:1971-80 [UI: 18513257] [PubMed]
Vogiatzi M, Macklin EA, Fung EB, Cheung A, Lane J, Schneider R, Fleisher R, Vichinsky E, Kirby M, Olivieri N, Kwiatkowski J, Cohen A, Neufeld E, Peterson C, Moore B. Bone disease in thalassemia: a frequent and still unresolved problem. Journal Bone Mineral Research 2009;24:3:543-57 [UI: 18505376]. [PubMed]
Fung EB, Harmatz P, Milet M, Coates T, Thompson A, Ranalli M, Mignaca R, Scher C, Giardina P, Robertson S, Neumayr L, Vichinsky E. Fracture Prevalence and Relationship to Endocrinopathy in Iron Overloaded Patients with Sickle Cell Disease and Thalassemia. Bone 2008;43:1:162-8 [UI: 18430624]. [PubMed]
Fung EB, Kawchak DA, Zemel BS, Rovner AJ, Ohene-Frempong K, Stallings VA. Markers of bone turnover are associated with growth and development in young subjects with sickle cell anemia. Pediatric Blood & Cancer 2008;50(3)620-3 [UI: 17243130]. [PubMed]
Engelhardt R, Fung EB, Longo FL, Borri M, Pakbaz Z, Opitz H, Fagaly R, Piga A, Fischer R, Harmatz P. Agreement of liver iron quantification measurements with low Tc-SQUID biosusceptometers in Oakland, Torino and Hamburg. International Congress Series (Elsevier) from the 15th International Conference on Biomagnetism, Vancouver, Canada. 2007;1300:279-282.
Pakbaz Z, Fischer R, Fung E, Nielsen P, Harmatz P, Vichinsky E. Serum Ferritin Underestimates Liver Iron Concentration in Transfusion Independent Thalassemia Patients as Compared to Regularly Transfused Thalassemia and Sickle Cell Patients. Pediatric Blood & Cancer. 2007;49(3):329-32 [UI: 17554789].
Vichinsky E, Onyekwere O, Porter J, Swerdlow P, Eckman J, Lane P, Files B, Hassell K, Kelly P, Wilson F, Bernaudin F, Forni GL: Okpala I, Ressayre-Djaffer C, Alberti D, Holland J, Marks P, Fung E, Fischer R, Mueller BU, Coates T for the deferasirox in sickle cell investigators. A randomized comparison of deferasirox to deferoxamine for treatment of transfusional iron overload in sickle cell disease. British Journal of Haematology, 2007;136(3)501-8 [UI: 17233848].
Fung EB, Harmatz P, Milet M, Hagar W, Ballas SK, DeCastro L, Olivieri N, Owen W, Smith-Whitley K, Darbari D, Wang W, Vichinsky E. Morbidity and Mortality in Chronically Transfused Subjects with Thalassemia and Sickle Cell Disease: A Report from the Multi-Center Study of Iron Overload. American Journal of Hematology, 2007; 82(4) 255-65  [UI: 17094096]. [PubMed]
Fung EB, Harmatz P, Lee PDK, Milet M, Bhatia S, Bellevue R, Jeng M, Kalinyak K, Hudes M, Vichinsky E. Increased Prevalence of Iron-Overload Associated Endocrinopathy in Thalassaemia versus Sickle Cell Disease. British Journal of Haematology,2006;135:4:574-582 [UI: 17054676]. [PubMed]
Walter PB, Fung EB, Killilea DW, Jiang Q, Hudes M, Madden J, Porter J, Evans P, Vichinsky E, Harmatz P. Oxidative Stress and Inflammation in Iron-Overloaded patients with b-Thalassaemia or Sickle Cell Disease. British Journal of Haematology 2006;135:254-263 [UI: 17010049]. [PubMed]
Stevenson RD, Conaway M, Chumlea WC, Rosenbaum P, Fung EB, Henderson RC, Worley G, Liptak G, O'Donnell M, Samson-Fang L, Stallings VA. Growth and Health in Children with Moderate to Severe Cerebral Palsy. Pediatrics 2006; 118:1010-8 [UI: 16950992].
Vogiatzi MG, Macklin EA, Fung EB, Vichinsky E, Olivieri N, Kwiatkowski J, Cohen A, Neufeld E, Giardina PJ. Prevalence of Fractures among the Thalassemia Syndromes in North America. Bone 2006 April 38(4)571-5 [UI: 16298178]. [PubMed]
Lal A, Fung EB, Pakbaz Z, Vichinsky EP. Bone mineral density in children and young adults with beta-thalassemia major conventionally treated: Response to letter to the editor. Pediatric Blood & Cancer 2006; published online March 16. [PubMed]
Lal A, Fung EB, Pakbaz Z, Hackney-Stephens E, Vichinsky EP. Bone Mineral Density in Children with Sickle Cell Anemia. Pediatric Blood & Cancer 2006; 47(7) 901-906 [UI: 1637761]. [PubMed]
Vichinsky E, Butensky E, Fung E, Hudes M, Theil L, Ferrell L, Williams R, Louie L, Lee PDK, Harmatz P. A Comparison of Organ Dysfunction in Transfused Patients with SCD or B thalassemia. American Journal of Hematology 2005;80:1:70-74. [PubMed]
Pakbaz Z, Fischer R, Treadwell M, Yamashita R, Fung EB, Calvelli L, Quirolo K, Foote D, Harmatz, P, Vichinsky EP. A simple model to assess and improve compliance to iron chelation therapy with deferoxamine in patients with thalassemia. Ann New York Academy Sciences 2005;1054:486-491. [PubMed]
Engelhardt R, Fung EB, Kelly P, Biehl TR, Pakbaz Z, Nielsen P, Harmatz P, Fischer R. Interaction of Artificial Metallic Objects with Biosusceptometric Measurements. Neurology and Clinical Neurophysiology. 2004,32:November 30:1-4. [PubMed]
Fung EB, Fischer R, Pakbaz Z, Fagaly RL, Vichinsky E, Starr TN, Ewing T, Paulson DN, Hassenzahl, WV, Harmatz, P. The New SQUID Biosusceptometer at Oakland: First Year Experience. Neurology and Clinical Neurophysiology. 2004:5:November 30:1-4. [PubMed]
Fung EB, Kawchak DA, Zemel BS, Ohene-Frempong K, Stallings VA. Plasma zinc is an Insensitive Predictor of Zinc Status: Use of Plasma Zinc in children with sickle cell disease. Nutrition in Clinical Practice, 2002;17:6:365-372. [PubMed]
Samson-Fang L, Fung E, Stallings VA, Conaway M, Worley G, Rosenbaum P, Calvert R, O'Donnell M, Henderson RC, Chumlea WC, Liptak GS, RD Stevenson RD. Relationship of Nutritional Status to Health and Societal Participation in Children with Cerebral Palsy, Journal of Pediatrics 2002;141:5:637-643. [PubMed]
Worley G, Houlihan, CM, Herman-Giddens, ME, O'Donnell, M, Conaway, M, Stallings VA, Chumlea C, Henderson, RC, Fung, E, Rosenbaum P, Samson-Fang L, Liptak G, Calvert R, Stevenson, R. Secondary sexual characteristics in children with cerebral palsy and moderate to severe motor impairment: a cross-sectional survey. Pediatrics 2002;110;5:897-902. [PubMed]
Henderson RC, Lark RK, Gurka MJ, Worley G, Fung EB, Conaway M, Stallings VA, Stevenson RD. Bone density and metabolism in children and adolescents with moderate to severe cerebral palsy. Pediatrics, 2002; Jul;110(1 pt 1):e5. [PubMed]
Fung EB, Stallings VA, Samson-Fang L, Stevenson RD, Conaway MC, Chumlea C, Henderson RC, Worley G, Liptak G, Calvert R, O'Donnell M, Rosenbaum P. Feeding dysfunction is associated with poor growth and health status in a population based sample of children with moderate to severe cerebral palsy. Journal of the American Dietetic Association, 2002:102:3:361-368. (Article was chosen as the Continuing Professional Education article for the month of March) [PubMed]
Zemel BS, Kawchak DA, Fung EB, Ohene-Frempong K, Stallings VA. Effect of Zinc Supplementation on Growth and Body Composition in Children with Sickle Cell Disease. American Journal of Clinical Nutrition, 2002;75(2):300-7. [PubMed]
Henderson RC, Lark RK, Newman JE, Kecskemthy H, Fung EB, Renner JB, Harcke HT. Pediatric Reference Data for Dual X-Ray Absorptiometric Measures of Normal Bone Density in the Distal Femur.  American Journal of Roentgenology 2002 178(2):439-443. [PubMed]
Henderson RC, Lark RK, Renner JB, Fung EB, Stallings VA, Conaway M, Stevenson RD. Dual Energy X-Ray Absorptiometry Assessment of Body Composition in Children with Altered Body Posture. Journal of Clinical Densitometry 2001 Winter 4(4)325-35. [PubMed]
Fung EB, Barden EM, Kawchak DA, Zemel BS, Ohene-Frempong K, Stallings VA. Effect of Hydroxyurea Therapy on Resting Energy Expenditure in Children with Sickle Cell Disease. Journal of Pediatric Hematology and Oncology 2001;23:604-608. [PubMed]
Liptak GS, O'Donnell M, Conaway M, Chumlea C, Worley G, Henderson RC, Fung EB, Stallings VA, Samson-Fang L, Calvert R, Rosenbaum P, Stevenson RD. Health status of children with moderate to severe cerebral palsy. Developmental Medicine and Child Neurology, 2001; 43:6:364-70. [PubMed]
Kennedy TS, Fung EB, Kawchak DA, Zemel BS, Ohene-Frempong K, Stallings VA. Red blood cell folate and serum B-12 status in children with sickle cell disease. Journal of Pediatric Hematology and Oncology, 2001;23:165-169. [PubMed]
Fung EB, Malinauskas BM, Kawchak DA, Koh BY, Zemel BS, Gropper SS, Ohene-Frempong K, Stallings VA. Energy expenditure and intake in children with sickle cell disease during acute illness. Clinical Nutrition, 2001;20:2:131-138. [PubMed]
Fung EB. Estimating Energy Expenditure in Critically Ill Adults and Children. AACN Clinical Issues: Advanced Practice in Acute and Clinical Care 2000;11:4:480-497. [PubMed]
Fung EB, Barden E, Wasserman D, Zemel B, Heinrich B, Scanlin TF, Stallings VA. A six month study of growth and energy expenditure in children with cystic fibrosis taking a pulmonary inhalation medication (rhDNase). Journal of the American College of Nutrition 1999;18:4:330-338. [PubMed]
Ritchie LD, Fung EB, Halloran BP, Turnlund JR, Van Loan MD, Cann CE, King JC. A longitudinal study of calcium homeostasis during human pregnancy and lactation and after resumption of menses. American Journal of Clinical Nutrition 1998;67:693-701. [PubMed]
Stallings VA, Fung EB, Hofley, PM, Scanlin TF. Acute pulmonary exacerbation is not associated with increased energy expenditure in children with cystic fibrosis. Journal of Pediatrics 1998;132:493-499. [PubMed]
Fung EB, Ritchie LD, Woodhouse, LR, Roehl R, King JC. Zinc Absorption in Women during Pregnancy and Lactation: a longitudinal study. American Journal of Clinical Nutrition 1997;66:80-88. [PubMed]
Yoon JS, Fung EB, Ritchie LD, Woodhouse LR, King JC. Urinary Lactose is not an Index of Lactational Performance. Journal of the American Dietetic Association 1996;96:1179-1181. [PubMed]