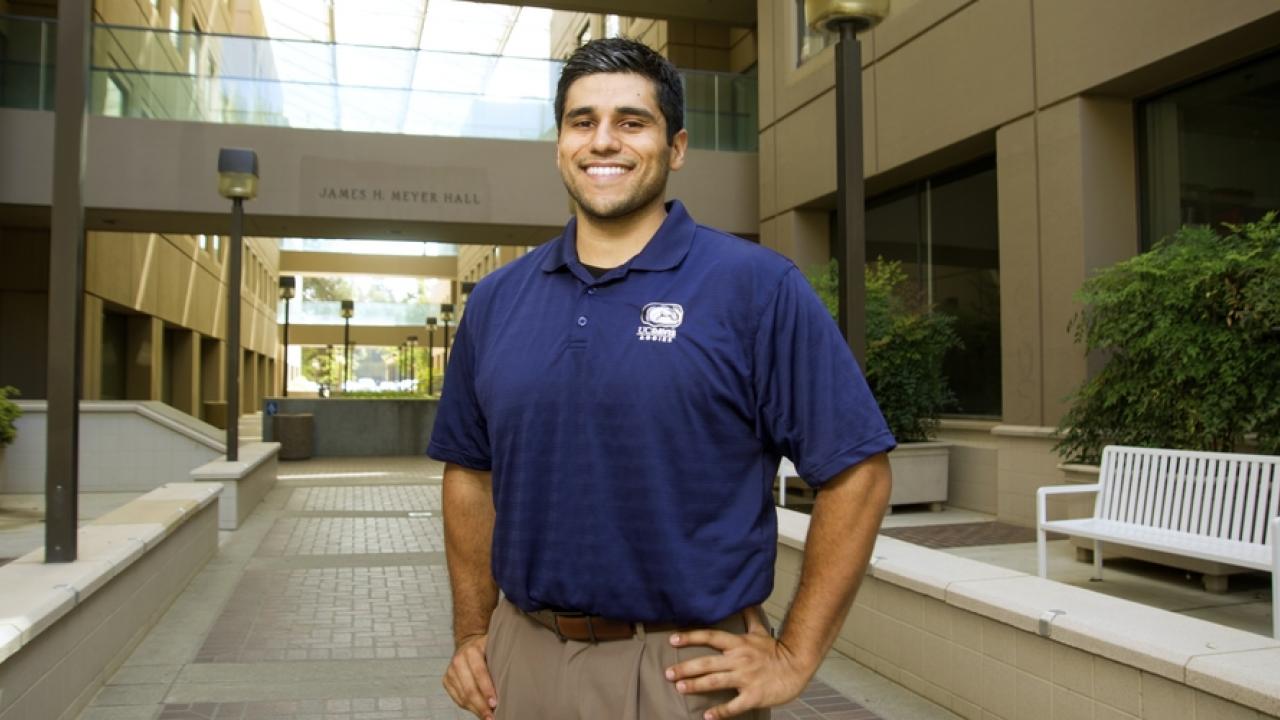 Since graduating from the UC Davis Graduate Group in Nutritional Biology in 2015, Dr. Albert Aguilera has been working as a postdoctoral scholar in the UC Davis Nutrition Department focusing on the USDA-AFRI Niños Sanos, Familia Sana (Healthy Children, Healthy Families) project.
Dr. Aguilera was recently selected as a recipient of the Chancellor's Achievement Award for Diversity and Community for 2016-2017 in the Post-doc category.
The Chancellor's Achievement Awards for Diversity and Community were established to honor achievements that contribute in substantial ways to the development and well-being of our diverse and evolving community. UC Davis faculty, staff, and students, and local community members are eligible for an award in any of the following categories:
Exemplary service that embodies the Principles of Community through outstanding leadership in areas of social and/or cultural understanding, local or regional community involvement, and/or collaborations leading to increased knowledge or expertise in areas of special interest to the campus.
 Outstanding efforts toward achieving and/or advancing a diverse and principled academic community, including exemplary service in the areas of student, staff, and faculty recruitment and development.
 Exemplary scholarship having a major impact on community and diversity.
 Exemplary contributions to the success of campus-based outreach efforts.
 Exemplary service to the campus and/or community through active leadership, involvement in pre-college partnership initiatives, etc.
This award specifically recognizes Dr. Aguilera's contributions in enhancing inclusiveness and diversity within the campus community. Interim Chancellor Hexter will be holding a reception to honor award recipients on February 15, 2017. 
Category