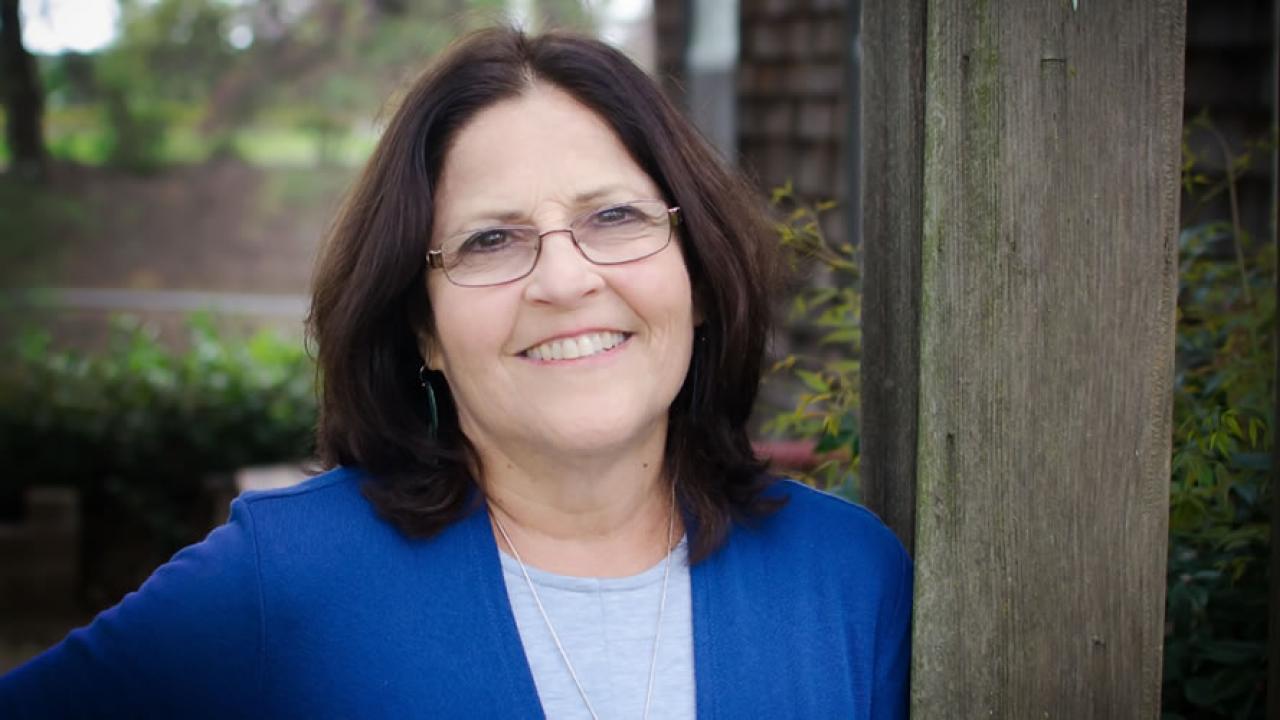 The garden based research program that Dr. Sheri Zidenberg-Cherr planted more than seven years ago has grown. A nutrition specialist in Cooperative Extension at UC Davis, Zidenberg-Cherr has done several studies centering on the use of school gardens in academic instruction to teach nutrition and promote better eating habits. Moving beyond school gardens, Zidenberg-Cherr has begun research on comprehensive nutrition services in schools. Her group is measuring the impact of a multi-faceted approach to nutrition education on changes in eating behavior.
The program offers science-based classroom curricula, reinforced with hands-on experiences in instructional gardens, kitchen classrooms, and composting programs. Whenever possible, fresh fruits and vegetables from local growers are used to improve food selection in school cafeterias. Comprehensive school nutrition programs seek to help students make connections between food, health, agriculture, their community, and the environment. "They say it takes a whole village to raise a child—that´s really what is required to improve children´s nutrition," says Zidenberg-Cherr. "We want children to realize that it feels better to eat healthier foods and to exercise. We want to give them the tools to make changes for life. Simply changing the food selection at schools and forcing kids to eat it is not enough."
The need for nutrition education is pressing. In California, more than 25 percent of K–12 students are overweight or obese, and nearly 40 percent are considered physically unfit. Schools are excellent settings for nutrition education because large numbers of children can be reached in a systematic fashion. Children eat at least one or two meals daily on school grounds, and the food on campus can strongly influence their eating habits.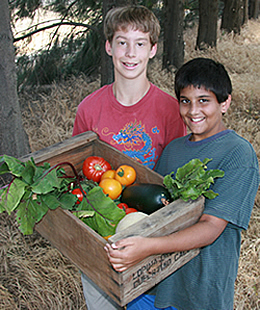 One of the main obstacles to teaching nutrition to schoolchildren is a shortage of instructional time. Nutrition is not a mandatory subject. California teachers are required to address the mathematics and language arts curricula for each grade level, so Zidenberg-Cherr and others have developed lesson plans that link nutrition to the state standards for core subjects.
Another challenge for nutrition educators is that many children today, across all income levels, lack food preparation skills. Families eat out frequently or buy packaged food. Some have kitchens that aren´t even equipped with the basic tools to prepare food. "Maybe you could get them to buy a stalk of broccoli, but they really have no idea what to do with it," says Dr. Marilyn Briggs, the former deputy California State Superintendent of Public Instruction, now a researcher working with Zidenberg-Cherr. Dr. Briggs has begun work with Zidenberg-Cherr on a nutrition intervention in a rural school district near Redding, California. Over the course of three years, Zidenberg-Cherr´s group will measure the activity levels, food preferences, and food selection of the 300 middle school and high school students in the study to evaluate the effectiveness of a multi-component approach to nutrition education.
Zidenberg-Cherr and others recently established the UC Davis Center for Nutrition in Schools (CNS) to serve as a resource for schools and nutrition educators. To better inform students, CNS works with the California Department of Education to give teachers accurate nutrition information that incorporates the latest scientific findings from universities. The teacher training programs are sponsored in part by a UC Davis endowment established in the name of former dietitian Barbara Van Zandt by her daughter Karen (Van Zandt) Medford.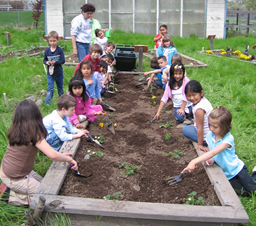 "We´re moving nutrition education beyond school gardens to the entire school community," says Dr. Briggs. "We want to define the determinants that really make positive improvements in children´s eating behaviors."
By Robin DeRieux, originally published in CA&ES Outlook Fall 2007
Contact for more information:
Sheri A. Zidenberg-Cherr, Nutrition Department, (530) 752-3817, sazidenbergcherr@ucdavis.edu
Category