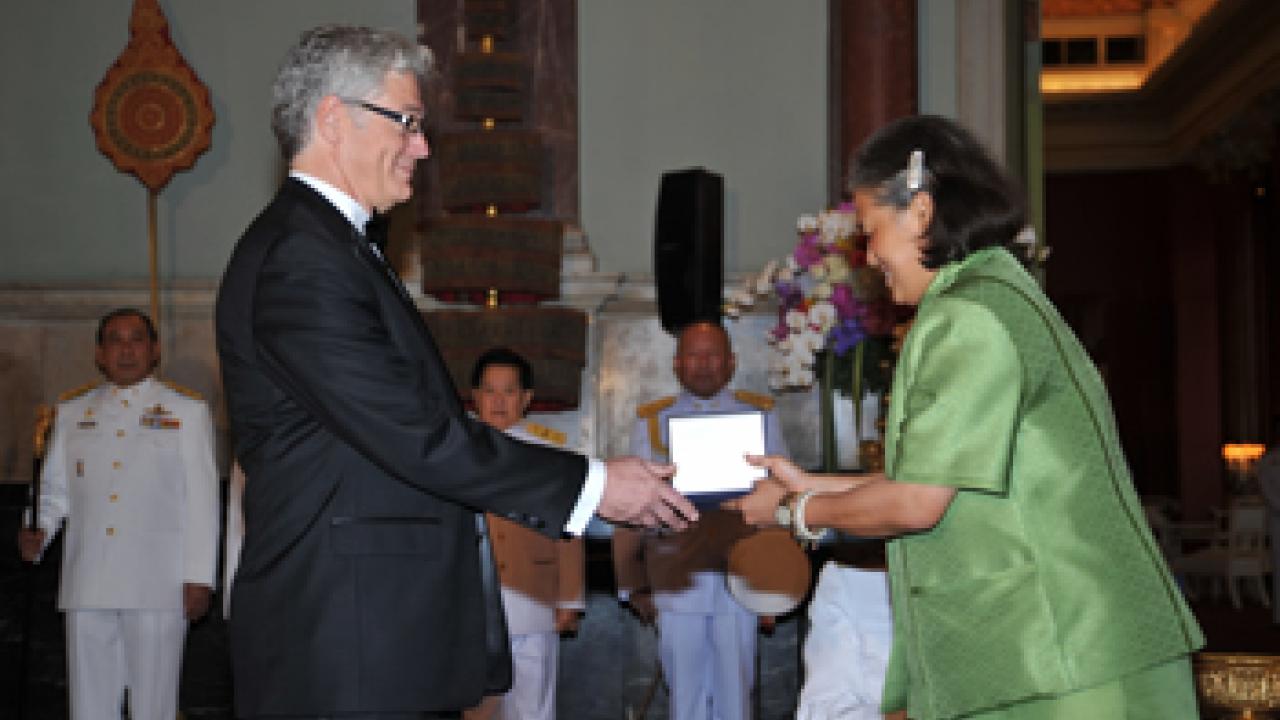 UC Davis nutritionist and pediatrician Kenneth Brown is one of five researchers and physicians from around the world recently named to receive the prestigious Prince Mahidol Award in recognition of their outstanding contributions to the fields of medicine and public health.
The awards, each including a medal and $50,000 prize, will be presented by His Majesty King Bhumipol Adulyadej of Thailand during a January ceremony. The Prince Mahidol Award Foundation of Thailand annually bestows these awards in honor of the late Prince Mahidol of Songkla, who modernized medical services and education in Thailand and is known as the country's "Father of Modern Medicine and Public Health."
Brown, one of three recipients to receive the award this year in the field of public health, has devoted much of his career to generating information and developing programs to improve nutrition and health, particularly among young children and women in developing nations. His work has had a special focus on controlling and preventing zinc deficiency, a major contributor to childhood illness, death and impaired physical growth.
"I am deeply honored to be selected by the Prince Mahidol Award Foundation to receive what is widely considered to be the most prestigious international recognition for contributions to global public health," said Brown. "And I am grateful that the foundation has taken this opportunity to draw worldwide attention to the critically important public health issue of zinc deficiency."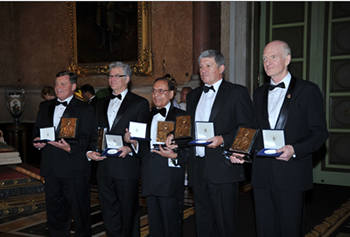 "Our studies, and those of other scientists, have shown that poor zinc nutrition increases the risk of diarrhea and pneumonia, the two major killers of young children worldwide, probably through its impact on immune function," Brown said. "We estimate that intervention programs to reduce zinc deficiency could save several hundred thousand lives each year and reduce the global prevalence of stunted growth."
The U.S. Centers for Disease Control and Prevention estimate that each year in the developing world, diarrheal illness from contaminated food and water causes 2 million deaths in young children, and a similar number is caused by pneumonia. In an effort to prevent those deaths and illnesses, the World Health Organization and UNICEF now recommend that all childhood diarrhea cases be treated with zinc supplements, as well as oral rehydration, through programs that have been implemented in more than 40 countries around the world.
In addition, nearly one-third of children worldwide suffer from restricted physical growth, which also places them at greater risk of infection and reduces their future earning capacity as adults, Brown said, noting that programs to reduce child morbidity, mortality and undernutrition have been included among the United Nations' Millennium Development Goals.
Studies by Brown and his research team have shown that additional zinc supplementation helps to decrease the incidence and severity of diarrhea and pneumonia, especially in children living in developing countries. The researchers also have examined the best methods for assessing the risk of zinc deficiency and have evaluated various intervention strategies, including programs for fortifying foods with zinc and providing zinc preventive zinc supplements to children who are vulnerable to zinc deficiency.
Brown currently is helping to conduct studies in Bangladesh and several countries in West Africa, and is serving as the regional adviser for nutrition and child survival for Helen Keller International in Africa, where he is involved in the design and evaluation of large-scale nutrition intervention programs.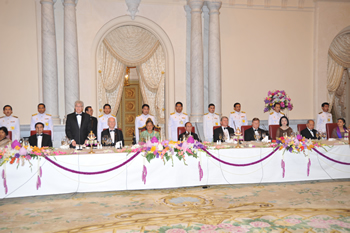 He also plays a key role is in the International Zinc Nutrition Consultative Group, which helps interpret the policy implications of zinc-related scientific research and develop strategies to control zinc deficiency.
Brown, a faculty member in the UC Davis Department of Nutrition since 1989, has received numerous other professional awards, including the International Award for Modern Nutrition, the Kellogg International Nutrition Research Prize, the E.B. McCollum Award of the American Society for Clinical Nutrition, and the UC Davis Distinguished Scholarly Public Service Award.
Other recipients of the 2010 Prince Mahidol Award include, in the field of public health, Ananda S. Prasad of the Wayne State University School of Medicine, and Robert E. Black of the Bloomberg School of Public Health at Johns Hopkins University, and, in the field of medicine, Nicholas J. White of Mahidol University and the University of Oxford, and Kevin Marsh, also from the University of Oxford.
- UC Davis News & Information Nov. 24, 2010
Contact for more information:
Kenneth H. Brown, Nutrition Department, (530) 752-3470, khbrown@ucdavis.edu
Category