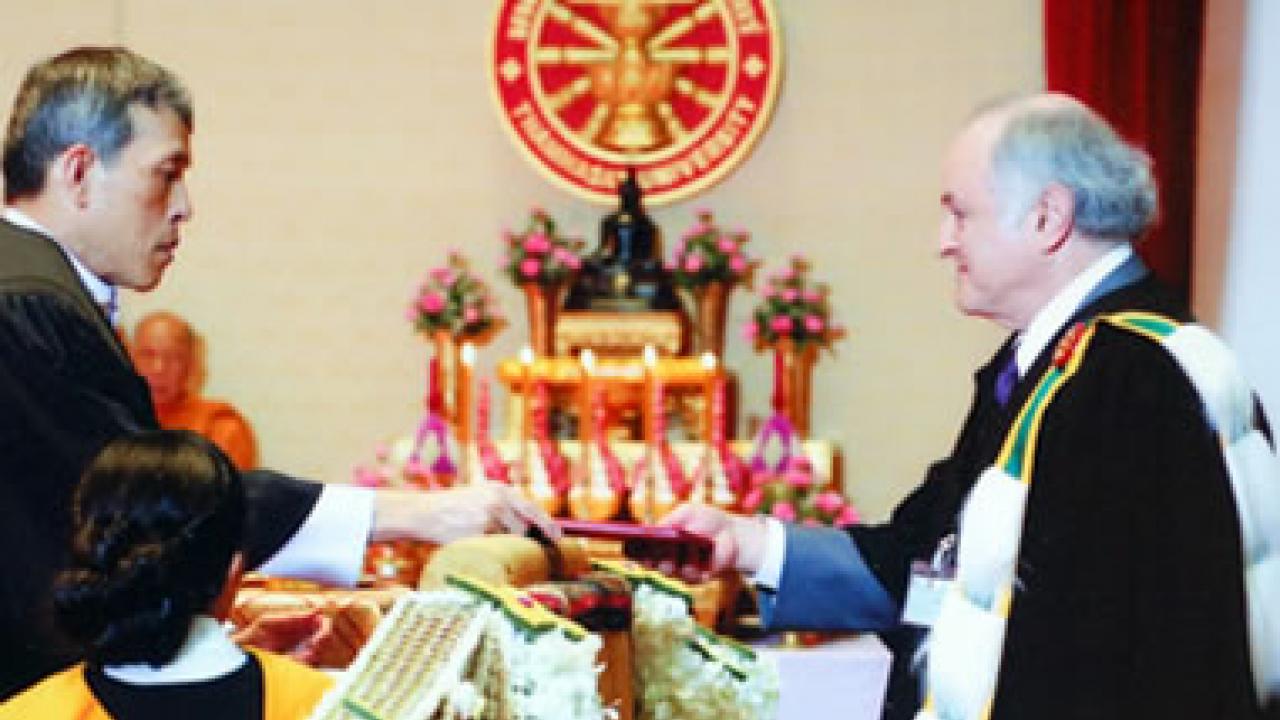 Research Nutritionist Dr. Robert Hackman was awarded an honorary PhD in Medical Sciences by Thammasat University, Bangkok, Thailand in recognition of his efforts to build collaborative research and scholarly exchanges between UC Davis and Thammasat University.
Dr. Hackman joins a long list of luminaries to receive honorary PhDs from Thammasat, including 13 prime ministers and presidents, 8 members of royal families, and leading scholars in political science, engineering and agricultural sciences. The degree was presented on August 6, 2014 by the Crown Prince of Thailand.
Dr. Hackman's research at UC Davis focuses on the role of foods, nutrients and plant extracts in enhancing human health and performance.  His collaborative work with Thammasat University includes studies on tea seed oil and on traditional Thai botanical mixtures.
Category