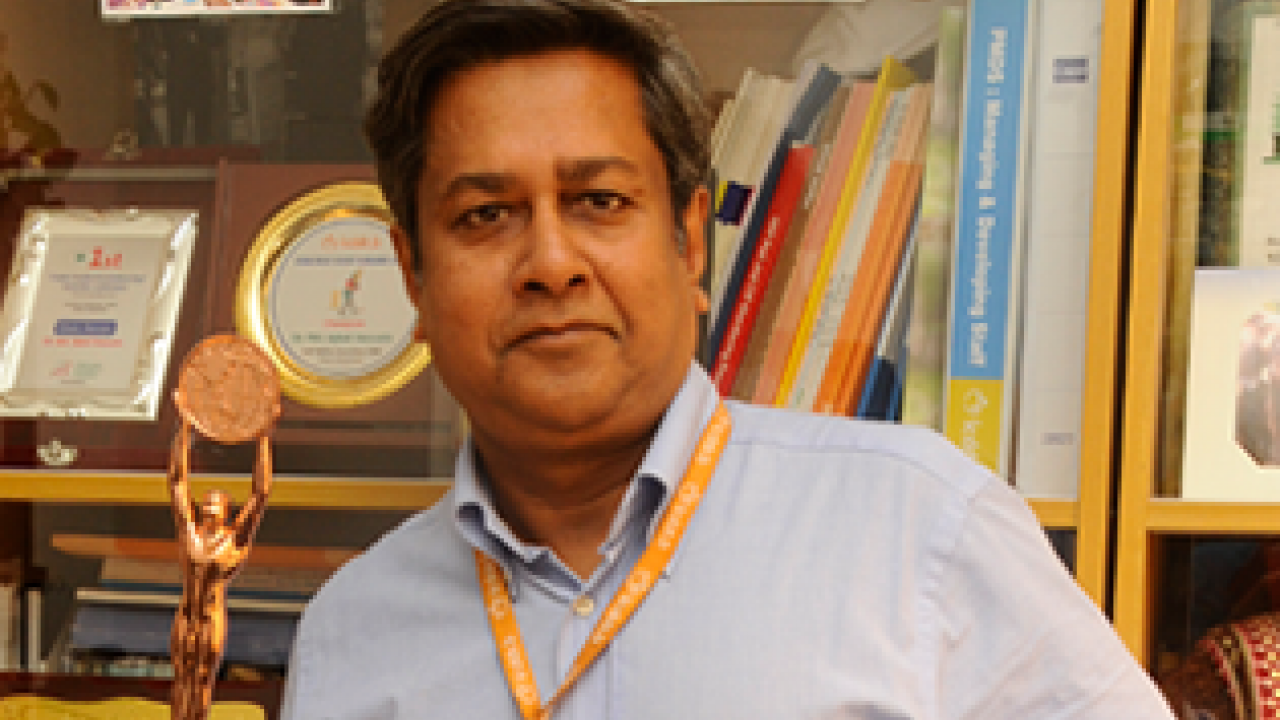 Dr. Md Iqbal Hossain, an alumni of the Graduate Group in Nutritional Biology and the Program in International and Community Nutrition at UC Davis, has been awarded the International Healthcare Award.  The award was presented in a recently held International Conference on Pediatric Gastroenterology, Hepatobiliary Transplant and Nutrition, February 11-14, 2016 in Jaipur, India.
The conference was attended by 1,300 participants and delegates from 100 countries. The award was given to Dr. Hossain considering his excellent clinical service, world class research and teaching activities over 30 years of his medical career dedicated for the improvement of children's health. At the Conference Dr. Hossain also chaired a scientific session on nutrition and presented a speech on child malnutrition as an invited speaker.
Dr. Hossain is currently serving as a Senior Scientist and Head of the Child Malnutrition Unit of the Nutrition and Clinical Services Division.   He completed a PhD in Nutrition with designated emphasis in International and Community Nutrition from UC Davis in 2009. He also is a medical graduate from Rajshahi Medical College, Bangladesh. He completed the postgraduate degree in Child Health (Pediatrics) from the Bangladesh Institute of Child Health/Bangabandhu Sheikh Mujub Medical University. Dr Hossain has also been serving as an Adjunct Associate Professor in the James P. Grant School of Public Health, Brac University, Bangladesh. Dr. Hossain has published over 85 research articles and book chapters in different international peer reviewed journals and medical, pediatric and public health related text books.
Category