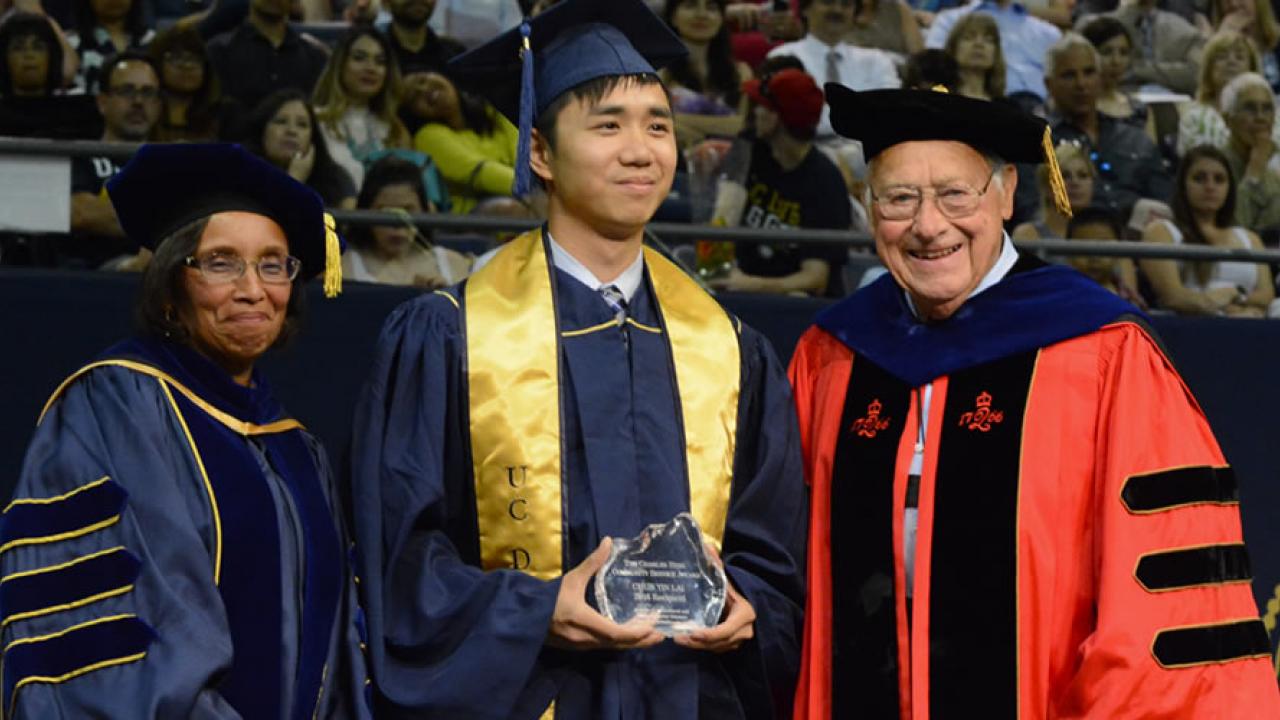 Congratulations to Chun Yin (Anson) Lai who has been awarded the 2016 Charles Hess Community Service Award! This award is presented by the College of Agricultural and Environmental Sciences to recognize outstanding community and campus service.
Anson graduated in 2016 with a B.S. in clinical nutrition. His selection for the award was based on his exceptional academic record, the recommendation of his adviser and instructors, and review by the College Committee on Student Actions and Individual Majors. He received his award at the College Commencement Ceremony on June 10th where he was a member of the stage party with other students being honored with awards.
His interests include promotion of healthy lifestyle choices and increasing access to healthcare services among disadvantaged populations. During his undergraduate studies, he volunteered as a nutrition intern and patient advocate at several clinics for underserved populations in Sacramento, did community outreach with UC Cooperative Extension in Yolo County, and was a clinical nutrition intern at the UCDMC Burn unit. On campus, Anson was a summer Orientation leader, a food service management intern, and collaborated with peers in the Dining Commons to promote healthy eating among freshman students. He plans to become a Registered Dietitian Nutritionist. After graduation, Anson will attend Tufts University in Boston to complete his Master's degree and Dietetic Internship.
Category