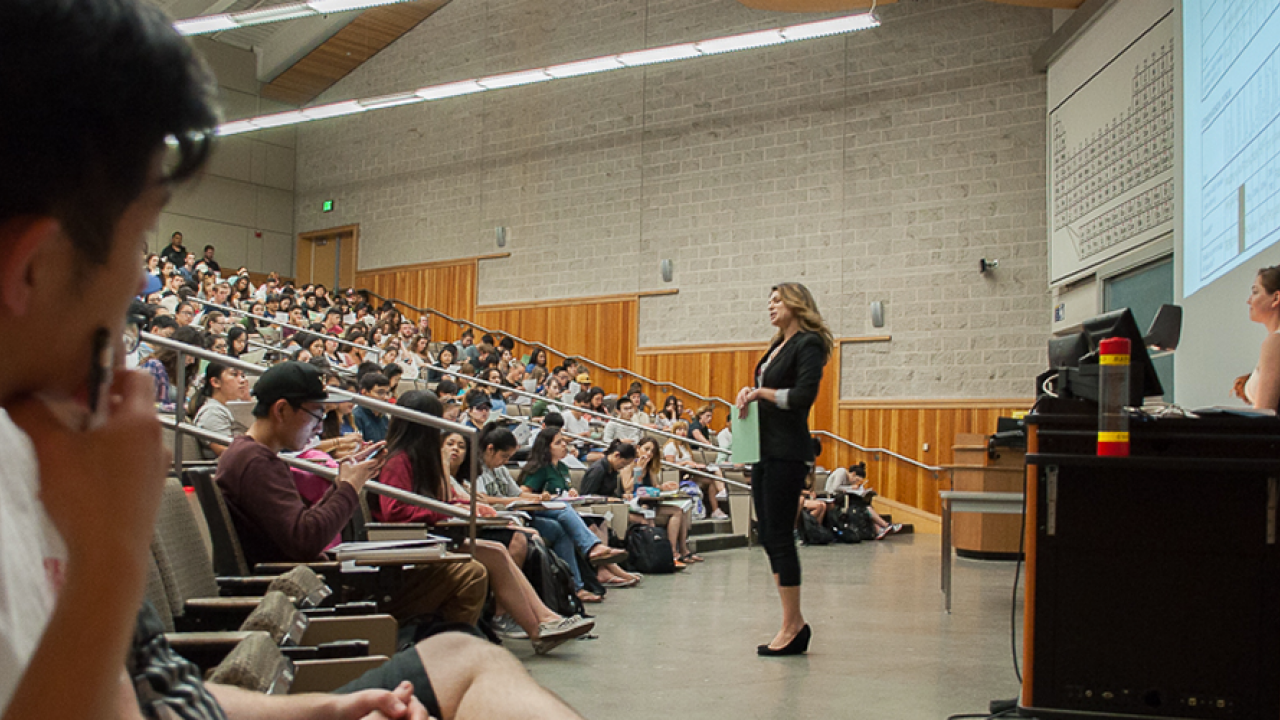 Voted "Best GE Course 2017" by readers of the California Aggie, Nutrition 10: Discoveries and Concepts in Nutrition (NUT 10) is a three-unit class offered year-round in a hybrid and in-person format. Fulfilling science and engineering credit, the popular course is taken by thousands of students each year.
Nutrition 10 was developed and taught by Dr. Liz Applegate for over three decades and, as of Fall 2016, is currently instructed by Dr. Jacqueline Bergman (pictured above). Covering basic nutrition concepts along with the role of diet in health, the class is both informative and applicable. Cindy Osana, a fourth-year sociology and psychology double major, took the course with Liz Applegate during Winter Quarter of 2016.

"NUT 10 educated me about proper nutrition on a holistic perspective," Osana said via email. "I enjoyed the class very much and still implement what I've learned to this day."

Students like Osana enjoy the educational value of the class and suggest that others take the course.

"I would definitely recommend this class because, not only was it fun and interactive, it helped me make healthier decisions about what I put in my body," Osana said. "Overall I think it is important to invest in learning about proper nutrition for a healthy and happy life."

The course appeals to students from all majors and years. Topics include the importance of exercise, popular diets and supplements, and traditional nutrition topics such as vitamins and minerals.

While hundreds of courses are offered at UC Davis, there is only one that students consider the best. When course load and applicability are combined, Aggies get their ideal class — a three-unit course designed to maintain healthy eating habits and keep one's GPA afloat.
Original article from The California Aggie, By Pari Sagafi & Ethan Victor, Photo by Farah Farjood
Category