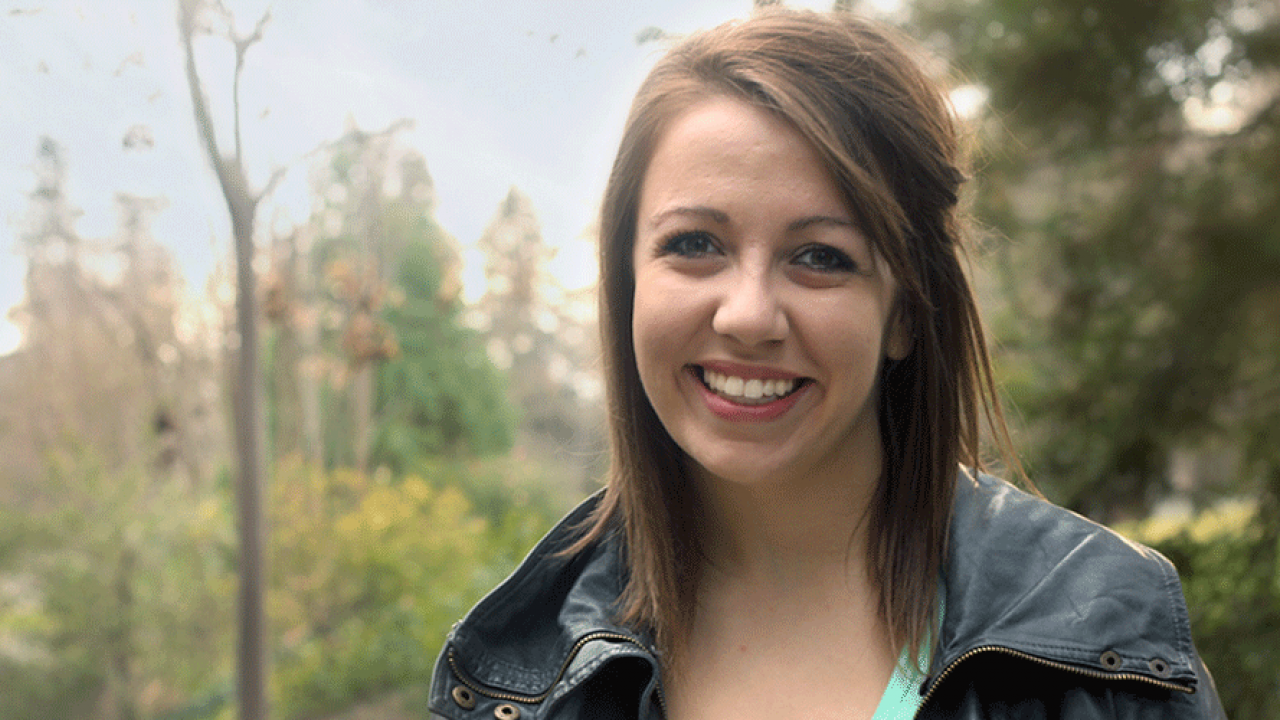 UC President Janet Napolitano recently announced the second class of UC President Global Food Initiative (GFI) Fellows. Amongst the honorees is UC Davis Clinical Nutrition major Aria Wexler.
GFI Fellows play critical role through research, service, and engagement
The GFI Fellows are part of the University of California Global Food Initiative which was launched in July of 2014 by President Napolitano, together with the UC's 10 Chancellors. The program aims to addresses one of the most critical issues of our time: how to sustainably and nutritiously feed a world population expected to reach eight billion by 2025. Through research, policy discussions and community engagement, the initiative aims to expand access to safe, affordable and nutritious foods that are environmentally friendly and sustainable.
In its inaugural year, 54 undergraduate and graduate students were awarded a $2,500 fellowship grant that funded research, projects or internships that focused on food issues. With the first year being a huge success, the program was extended into a second year, with 44 fellows receiving an increased stipend of $4,000.
Aria Wexler - passionate about increasing food access
Aria Wexler is a 4th-year Clinical Nutrition major (graduating Winter 2017). She moved to Davis from Seattle and reports that she has loved living in the amazing small town of Davis.  She is passionate about increasing food access and making food resources more available for students at UC Davis. As part of her GFI fellowship, Aria will work with Student Health and Counseling Services (SHCS), UC Davis Registered Dietitian Ryann Miller, and the Student Health and Wellness Center to increase programs on food advocacy and nutrition education for students.
At SHCS Wexler will be working as the Nutrition and Food Access Student Assistant and will focus most of her efforts on their new program, Fruit and Veggie Up.  Fruit and Veggie Up is a collaborative program with the Nugget Market, recovering gleaned produce and then distributing it to students at SHCS and the Pantry at UC Davis. Wexler helped develop nutrition and cooking educational materials to be administered during produce pickup times at SHCS. She has also worked with the Davis CalFresh representative to help promote CalFresh to students during Fruit and Veggie Up. Moving forward this year, she will continue to collaborate with the Pantry, CalFresh, and other members of the GFI community. Also, Miller and Wexler will be presenting at the American College Health Association annual meeting in June.
GFI Student Ambassadors serve as go-to person for student engagement at each UC Campus
As part of the program, Wexler has also been appointed as the GFI Student Ambassador for UC Davis. GFI Student Ambassadors will be invited to participate in leadership meetings of the Global Food Initiative where they will share their student voice, report on student engagement activities, and connect with GFI working group leaders from all 10 campuses, Lawrence Berkeley National Laboratory, the Division of Agriculture and Natural Resources, and the UC Office of the President.

As the GFI Student Ambassador, Wexler will connect and collaborate with other GFI fellows at Davis as well as other UC campuses. For example, along with the other UC campus ambassadors, Wexler helped to put together a panel on student perspectives on food insecurities at the California Higher Education Food Summit recently held at UC Irvine.
More Information:
Category