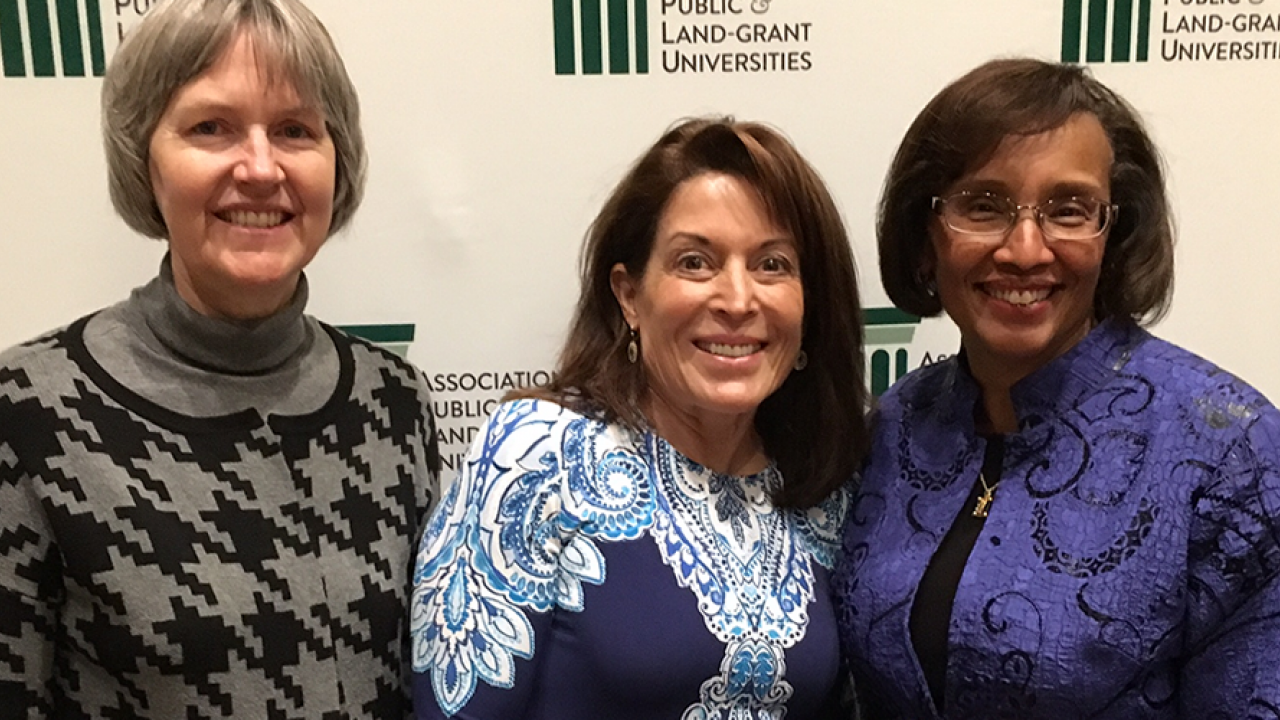 Dr. Liz Applegate has been awarded the 2016 United States Department of Agriculture Food and Agriculture Sciences Excellence in Teaching Award. The award recognizes university faculty for engaging and preparing students for the future. Nominees are evaluated based on their ability as instructors, educational innovation, service to students, professionalism and scholarship.
As part of the awards process Dr. Applegate attended an awards ceremony in Austin, Texas along with CA&ES Dean, Helene Dillard and Associate Dean for Undergraduate Academic Programs, Susan Ebeler.
Dr. Applegate puts as much effort into public service as she does to her teaching, notably Nutrition 10, which draws rave reviews, owing to her philosophy of making nutrition and fitness education actionable and pertinent. Off campus, she gives countless lectures and workshops to a broad range of community groups, particularly those comprising underrepresented populations — people who are disabled or chronically ill, for example. She also works with state and national organizations, and youth sport groups. In addition, she is a valuable resource for the media.
Contact for more information:
Elizabeth A. Applegate, Nutrition Department, (530) 752-6682, eaapplegate@ucdavis.edu
Category